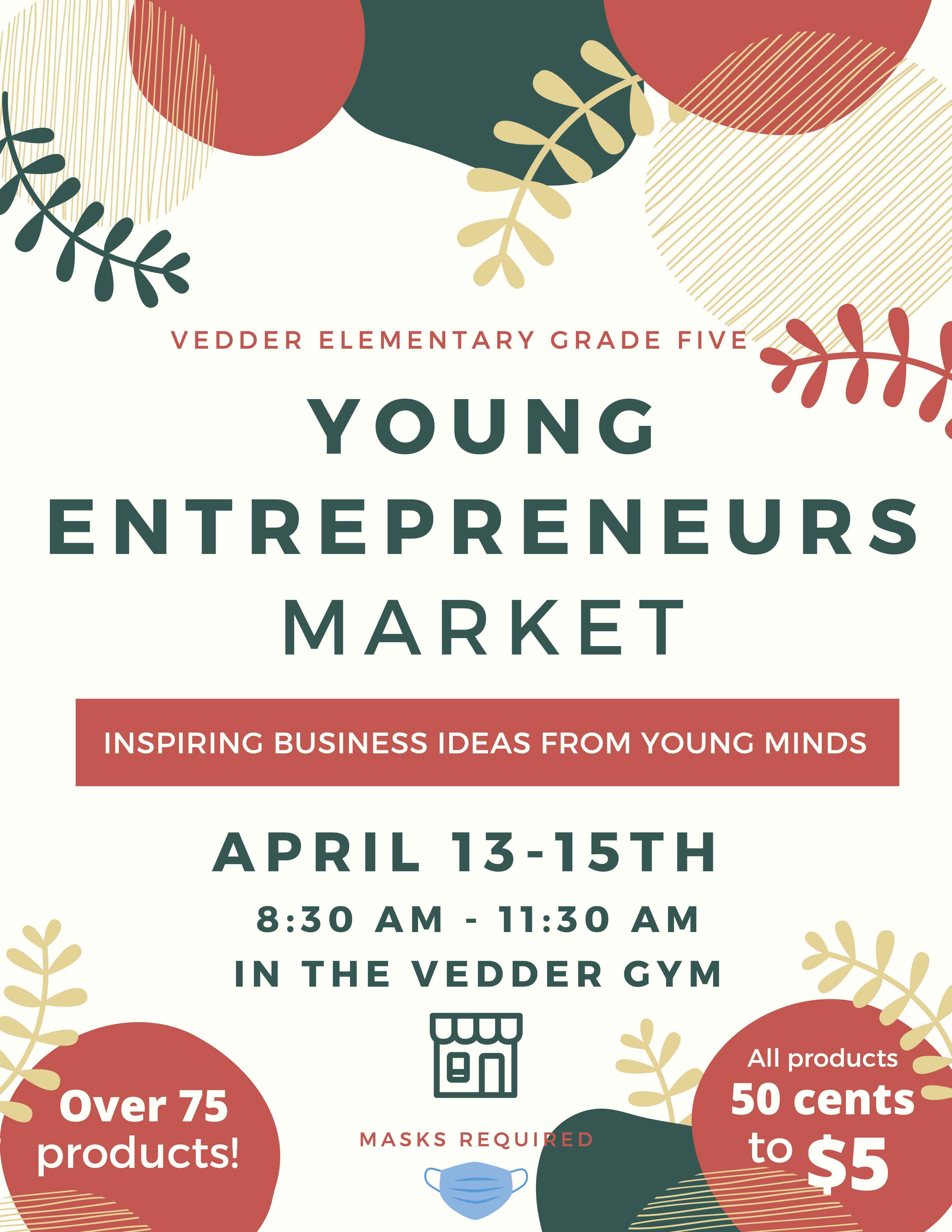 Welcome to the Grade 5 Homework Board!
Most assignments will be posted on here for you to download and print off at home. If at any point you have a question about any assignments, send an email right away to garrison_hodgins@sd33.bc.ca and I will try to get back as soon as I can.
---
Precept of the Month -  Always be a little kinder than necessary - James Barry
Date: Wednesday April 7th, 2021
Notices:
Field Trip form to Vedder Park - Due Thursday, April 8th
Upcoming Dates:
Class Photos - Friday, April 9th
Outdoor Learning Field Trip #1 - Friday, April 9th
Language Arts:  
Read 30 minutes
No Spelling this week!
Paragraph of the Week (Bonus writing task!)
Math:
Fractions Unit started this week! Keep posted for assignments below
Intro to Fractions Worksheet - due Thursday, April 8th
Young Entrepreneurs:
Individual Posters due Thursday, April 1st
Business Plans due Friday, April 9th (Sample Business Plan attached below)
Social Studies:
Science:
Bring in either a homogeneous or heterogeneous mixture on Thursday! Do not mix it until the demo and be prepared to explain why it's either heterogeneous or homogeneous.
French: