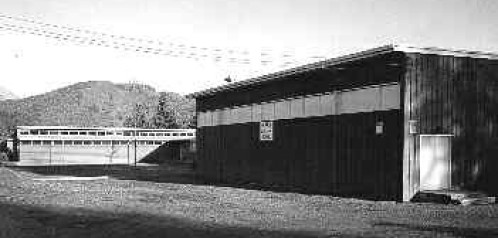 With the establishment of Camp Chilliwack on the commencement of WW II, it became necessary to provide school accommodation for the children of the personnel of the camp. This was originally provided for in an Army Camp Recreation Hut.
Permanent provision was made, however, by the Board of School Trustees through the erection of a four room school on Promontory just east of Vedder Road. This building was officially opened by Dr. F.T. Fairey, Superintendent of Education on May 29th 1949. The first principal was Mr. W.A. Annis.
During the next few years the population in the area continued to grow and for a short time two Camp huts were pressed into service to house students.
In 1992 the school was replaced with a modern facility.