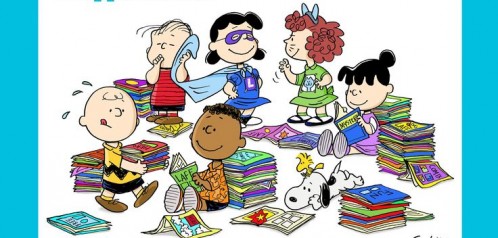 THE LIBRARY IS OPEN!
As of Tuesday, Oct. 17, 2017,  Vedder Elementary Library is back! We are up and running! Thank you so much to the parents and students who have waited patiently for the portables to arrive!
This week, every child will be into the library for a short block of time to choose 1 or 2 books.  Students who have paid for library book bags will receive them during this time, and will be encouraged to use them to transport books to and from school  These bags help to prevent spilled drinks or loose food from damaging books while their in a back pack.  Of course, students may certainly reuse book bags from last year.
I am still looking for two volunteers to help on Wednesdays when Mrs. Fitzgerald's  (9:05 am) and Mrs. Morrison / Mrs. Poettcker's (10:35) classes are visiting. Please email me at debbie_chand@sd33.bc.ca  if you are able to help out!
Just a note: our 
Scholastic Book Fair
 will take place Nov. 28 - 30.  There will be more info sent home closer to the date, but please mark you calendar. This is a VERY beneficlal fundraiser for the school - last year we received over $3000 worth of free books for the library and classrooms!
Kiwanis Super Readers' Program
Super Reader's booklets have now been sent home. Students could start recording their reading as of September 8.   This year, I am asking students to record each date they read, as last year many children forgot whether they had recorded a checkmark for 20 minutes of reading. So, please write each date your child reads for 20 minutes, starting with September 11 and when they have read 50 nights, the whole book gets handed in to the library where I will record their progress, and hand back their book with a small prize.  Students receive prizes after each 50 nights read, but will be called up to the front of a special "Super Readers" assembly to be recognized at 100 and 250 nights.
Vedder's library collection online!
Our school library catalogue can now be accessed from anywhere that there is internet access.  This will help students look for books, place holds, and write reviews on books. PLUS!!!  There is a way to access websites that have been 'screened' for safety, information reliability, and reading level.  Students need to know their personal ID number (available from myself or their classroom teacher) in order to place holds, but not to search for books.