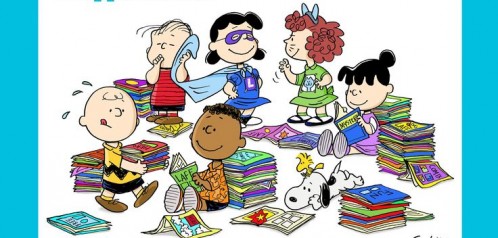 Vedder Library is in full swing!!!
Students has been able to check out library books for 6 weeks now.  Each class has an assigned library block when they are brought down to the library for a story, introduction to new books, short library lesson, and also a time to exchange books.  EVERY CHILD gets to the library each week! There is also a short 'whole school' exchange time each morning that students may get new books if they have missed their regular time.  A huge thanks to Mrs. Awney for her consistent help in getting new books processed and ready to be signed out, as well as helping to keep the library organized and running efficiently. 
Scholastic Book Fair is ALMOST here!
The Book Fair will be in the library Tuesday Oct. 22, Wednesday Oct. 23 and Thursday Oct. 24 from 7:30 - 3:30 each day.  This is a fabulous fundraiser that supports literacy in classrooms and the library.  Scholastic is VERY supportive - and the proceeds range from 25 - 60% of sales depending on the total sales.  Vedder has earned over $3000 each year in books and reading programs for the past 4 years.
Mrs. Chand is still looking for a few volunteers to help out on Wednesday and Thursday.. if you are able to join her in the library, please email her at
debbie_chand@sd33.bc.ca
Kiwanis Super Readers' Program
Super Reader's booklets have now been sent home. Students could start recording their reading as of September 3.   This year, I am asking students to record each date they read, as last year many children forgot whether they had recorded a checkmark for 20 minutes of reading. So, please write each date your child reads for 20 minutes, starting with September 3 and when they have read 50 nights, the whole book gets handed in to the library where I will record their progress, and hand back their book with a small prize.  Students receive prizes during their weekly class library time after each 50 nights read, but will be called up to the front of a special "Super Readers" assembly to be recognized at 100 and 250 nights.
Vedder's library collection online!
Our school library catalogue can now be accessed from anywhere that there is internet access.  This will help students look for books, place holds, and write reviews on books. PLUS!!!  There is a way to access websites that have been 'screened' for safety, information reliability, and reading level.  Students need to know their personal ID number (available from myself or their classroom teacher) in order to place holds, but not to search for books.