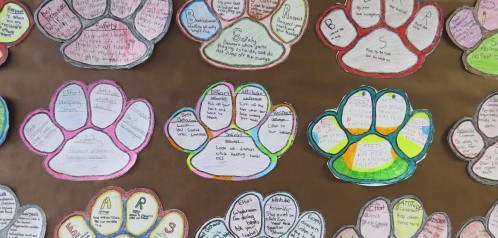 At Vedder Elementary, we strive to ensure that our "Vedder Bears have kind hearts and curious minds".  
Attached you will find our School Growth Plan for the years 2016-2020.  Although it looks pretty official, please understand that it is a living document meaning that it will continue to evolve as the needs of our students change.  Our staff will be revisiting this document again this September and as a team, we will make the changes needed to ensure our focus continues to be on meeting the needs of our students.  
Our Growth Plan is purposeful in it's alignment with our District Strategic Plan which has the following priorities:
Instruction:  Improving student achievement and well-being through high quality instruction  
Community/Culture:  Strengthening meaningful relationships within and across schools, district and community to support success for students.
Social/Emotional Wellness:  Enhancing the culture, climate and learning environment to maintain a sense of belonging diversity, well-being and safety
Resources:  Aligning and allocating resources, equitably, responsibly and effectively, to support goals and key initiatives
If you have any questions or suggestions involving our School Growth Plan, please don't hesitate to contact Mrs. Tracy Wagner, Principal, Vedder Elementary School.