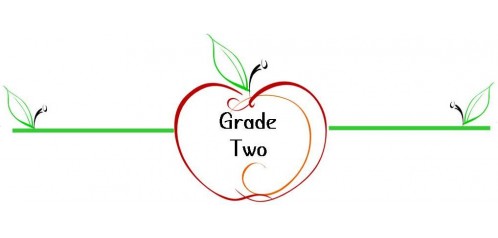 Welcome to our Grade 2 web page!  This is where you can find information regarding upcoming events or class updates.  Please check back regularly to see what is happening in our classroom community!  
Weekly Schedule
Check your email every Monday morning, or look on our Microsoft Teams General page under the Files tab for the folder called This Week's Activities for an update on what will be happening this week.
Mark Your Calendars  
Important dates will be placed here as they are available.
Home Reading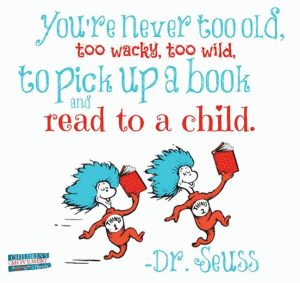 Reading with your child is an excellent way to foster a love of books!  Please read with your child every night and record the nights of reading in the purple log book that has been provided by our librarian, Mrs. Chand.  Once you have filled a page in the log book, return it to school, so your child can receive a reading prize!  Super Readers books have been tallied for this year, but keep reading with your kids at home every day!
Each student has received login information for Raz-Kids to glue on the front page of the planner.  They can use this to to access Raz-Kids from home via the website, or an app that can be downloaded onto a touch screen device.  Raz-Kids is a fantastic collection of online books for your child to read or listen to.  We are using this program at school during our Daily 5 time, as well. With the login information sent home, your child can continue to practice his/her reading with books at a level that is just right for him/her.  When your child reads books at their current reading level, they have a higher success rate at improving their overall reading skills. Often kids choose books that are too hard for them to read which doesn't give them the opportunity to develop their decoding skills and comprehension skills. I hope that you will take advantage of using this wonderful program at home!
Your support is appreciated!
Links to great educational websites
Kiddle - This is a safe, visual search engine for kids to look for information online.
ABC ya - This website has many fun math and language arts games for any grade level.
FVRL Tumblebooks​ - This link leads to the Fraser Valley Regional Library's Tumble Book library.  You will need your FVRL card number to access this library.  
Math Playground - Here you will find great math games to play and practice a variety of math skills.
Greg Tang Math Games - Here is a link to fun math games that support subitizing, addition and subtraction.
Cool Math Games - This link leads to tonnes of fun free online math games for kids to practice their math skills.  There is also a free app that you can add to your device at home to easily access these games. 
Raz Kids - This link will take you to a variety of levelled books designed specifically for your child.  Your child's user name and password should be glued inside the front cover of his/her planner.
Epic Books - This link is for a login page specifically for our class to be able to access this large library of reading materials.  Reading for pleasure is always encouraged, and Epic books provides a variety options that may interest your child. I have emailed you our class login code.  Please email me if you'd like it again.  
Scholastic Activities - This link will take you to several different Grade 1 and 2 activities that Scholastic Canada has designed for students to do to learn from home.
Virtual Field Trips - This is a link for a calendar of suggested virtual field trips you can go on to learn about new and exciting things.  You can also look for museums that are of interest to you, as many give opportunities for a virtual tour!  
Lunch Doodles with Mo Willems - Mo Willems is offering directed drawing lessons for kiddos to do.  I know many of the students love directed drawing AND Mo Willems stories.  Enjoy!
Contact Information
If you have any questions or concerns, please don't hesitate to email me at amy_hugh@sd33.bc.ca or message me via our Parent Connection page on Microsoft Teams.  You may also call the school at 604-858-4759.