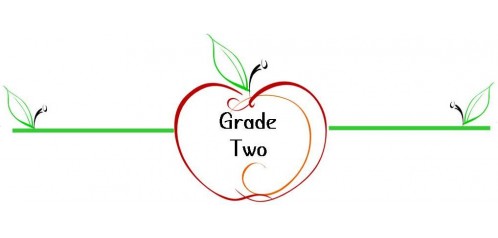 Welcome to our Grade 2 web page!  This is where you can find information regarding upcoming events or class updates.  Please check back regularly to see what is happening in our classroom community!  
Weekly Schedule
Tuesday - Library with Mrs. Chand
Wednesday - Music with Mrs. Larsen
Thursday - Gym with Mrs. Hugh
Friday - Music with Mrs. Larsen
           - Buddies with Mr. Irving's class
Spelling Words this Week
We are focussing on star words (words that rhyme), and red words (sight words).  We have also started to incorporate question marks in our sentences, so please make sure your child practices those, as well.
The words for the week of April 29 are:    
"tion" Words: vacation, lotion, motion, action, option
Others: summer, holiday, weather, beautiful, warm
This week's sentences are:
Soon it will be summer holidays.
We will go swimming on our vacation.
There will be warm summer weather.
What a beautiful day!
Each week a spelling sheet will be sent home explaining the words we are working on.  It also has activities that your child can do at home to prepare for the upcoming spelling test.  On the reverse of the sheet is a place for them to practice these activities.  Remember to encourage your child to remember to write each sentence beginning with a capital letter and ending with a period.  Please return the completed sheet to school at the end of the week.  I'd love to see the practice your child did!  Thank you!
Mark Your Calendars  
June 11 – Super Reader Assembly

June 14 – MSMS Alumni Gr 6&7 Band

                 Performance

June 14 

– PAC Family Zaniac Night

                 6:00-8:00 PM

 

June 19 – 8:30a.m.  Sports Day

June 19 – PAC Meeting 6:30PM

June 25 – Grade 2 Feild Trip to the Cheam Waterpark

June 26 – School-wide assembly

June 27 

– Last day for students at

                 Bridal Falls Waterslides

                     ***FULL DAY***
Home Reading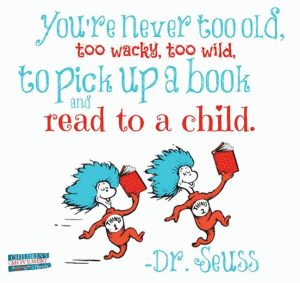 Reading with your child is an excellent way to foster a love of books!  Please read with your child every night and record the nights of reading in the purple log book that has been provided by our librarian, Mrs. Chand.  Once you have filled a page in the log book, return it to school, so your child can receive a reading prize!  Super Readers books have been tallied for this year, but keep reading with your kids at home every day!
Each student has login information for Raz-Kids glued on the front page of the planner.  They can use this to to access Raz-Kids from home via the website, or an app that can be downloaded onto a touch screen device.  Raz-Kids is a fantastic collection of online books for your child to read or listen to.  We are using this program at school during our Daily 5 time, as well. With the login information sent home, your child can continue to practice his/her reading with books at a level that is just right for him/her.  When your child reads books at their current reading level, they have a higher success rate at improving their overall reading skills. Often kids choose books that are too hard for them to read which doesn't give them the opportunity to develop their decoding skills and comprehension skills. I hope that you will take advantage of using this wonderful program at home!
Your support is appreciated!
Links to great educational websites
Kiddle - This is a safe, visual search engine for kids to look for information online.
ABC ya - This website has many fun math and language arts games for any grade level.
FVRL Tumblebooks​ - This link leads to the Fraser Valley Regional Library's Tumble Book library.  You will need your FVRL card number to access this library.  
Math Playground - Here you will find great math games to play and practice a variety of math skills.
Greg Tang Math Games - Here is a link to fun math games that support subitizing, addition and subtraction
Cool Math Games - This link leads to tonnes of fun free online math games for kids to practice their math skills.  There is also a free app that you can add to your device at home to easily access these games. 
Raz Kids - This link will take you to a variety of levelled books designed specifically for your child.  Your child's user name and password should be glued inside the front cover of his/her planner.
Vedder Elemenary Links for Parents - This will lead you to information and educational links provided for parents at Vedder.
Contact Information
If you have any questions or concerns, please don't hesitate to email me at amy_hugh@sd33.bc.ca or you may call the school at 604-858-4759.